MY ROLE
Although big chunk of the design process was spent on visual direction, there were many UX challenges with this game to find best solutions for in given time. Hitman: Sniper is a multi-platform mobile and table game. As a sole Sr. UI/UX Designer I was responsible for finding the best solutions to interpolate features and game requirements from the Creative Director and game design team. 
Throughout the process I worked closely with the game design team and integration to support their own challenges of constantly iterations and re-designing of the game to create best possible product. 
I was also responsible for creating all final visual sets, iconography and textures.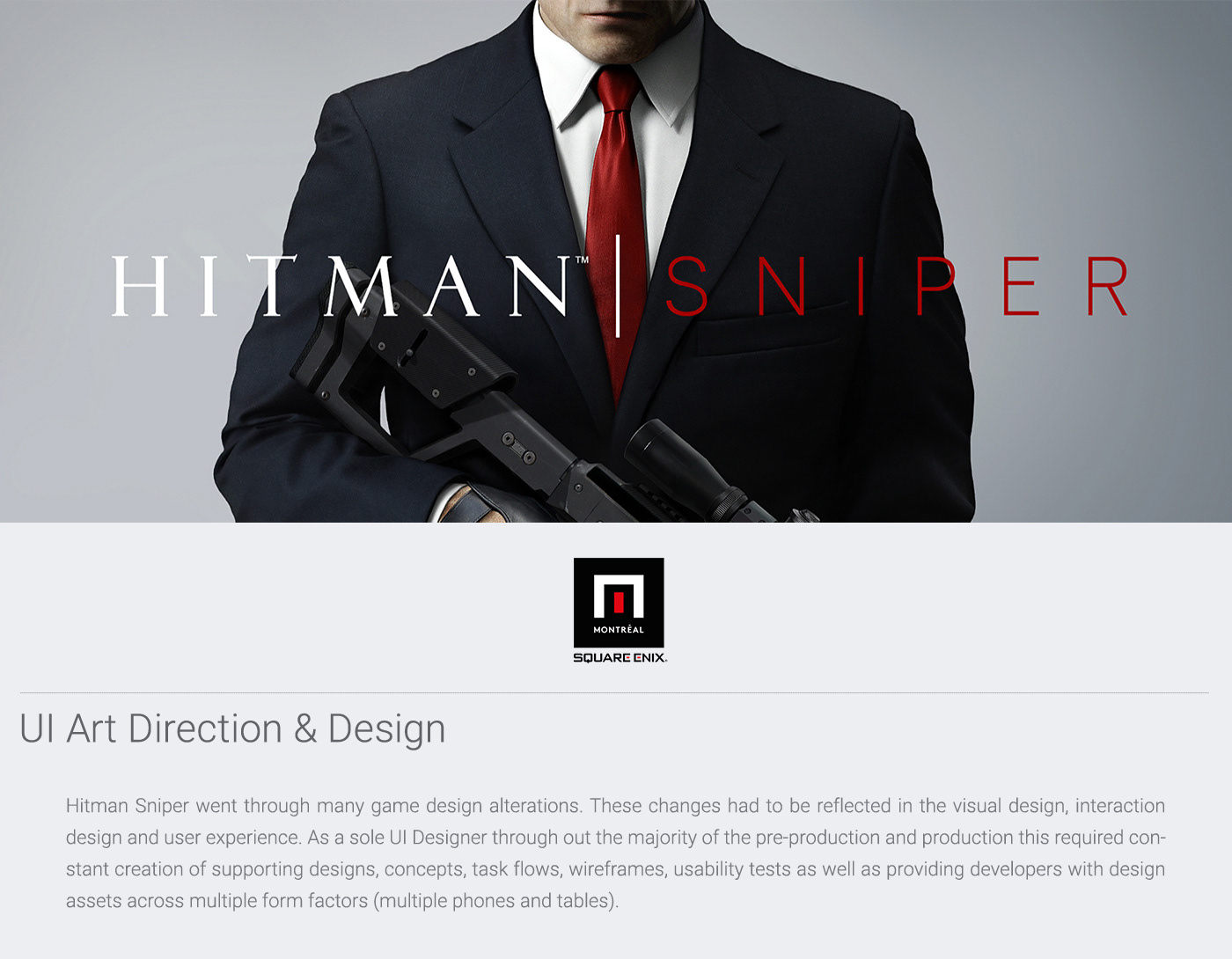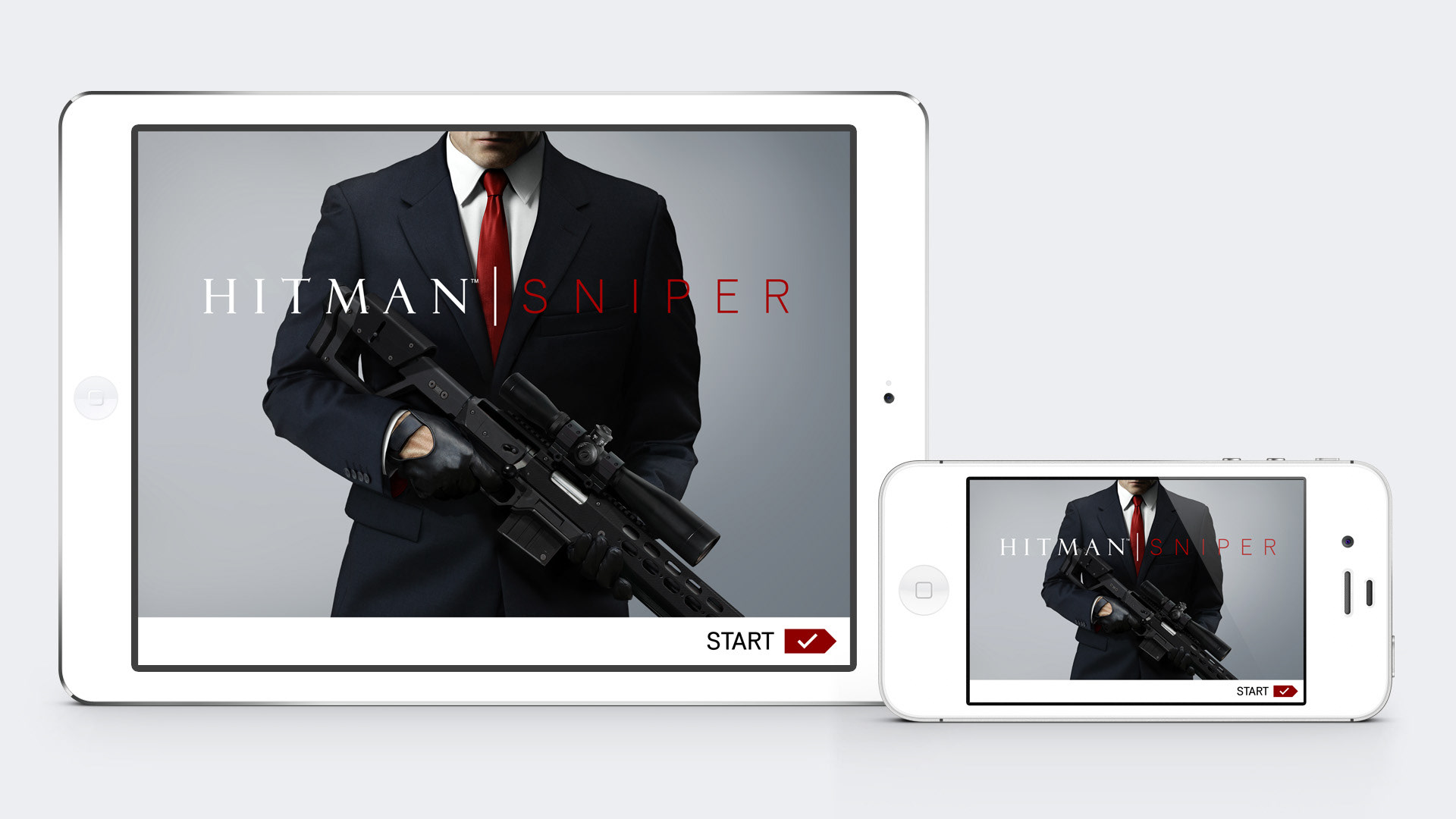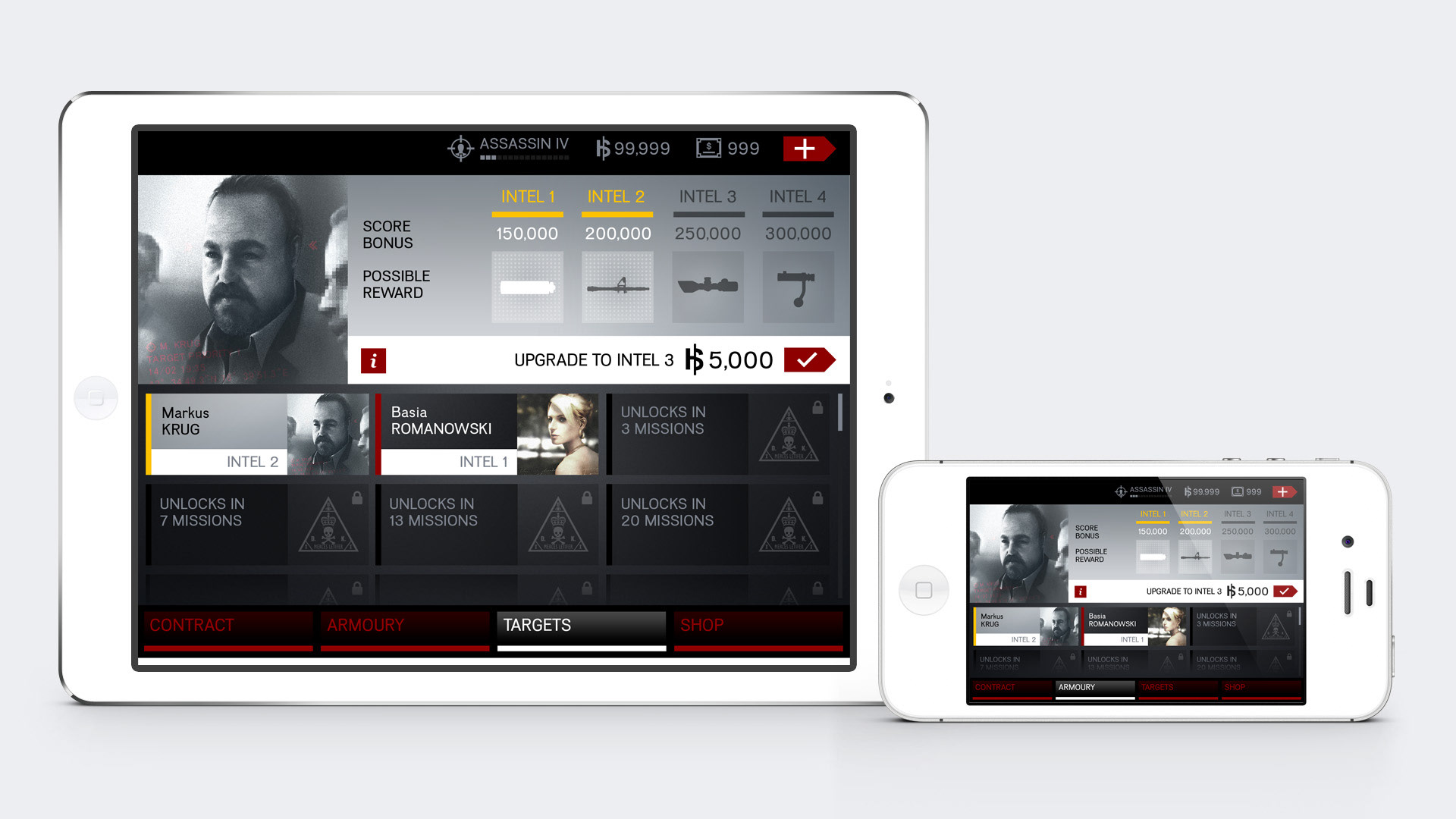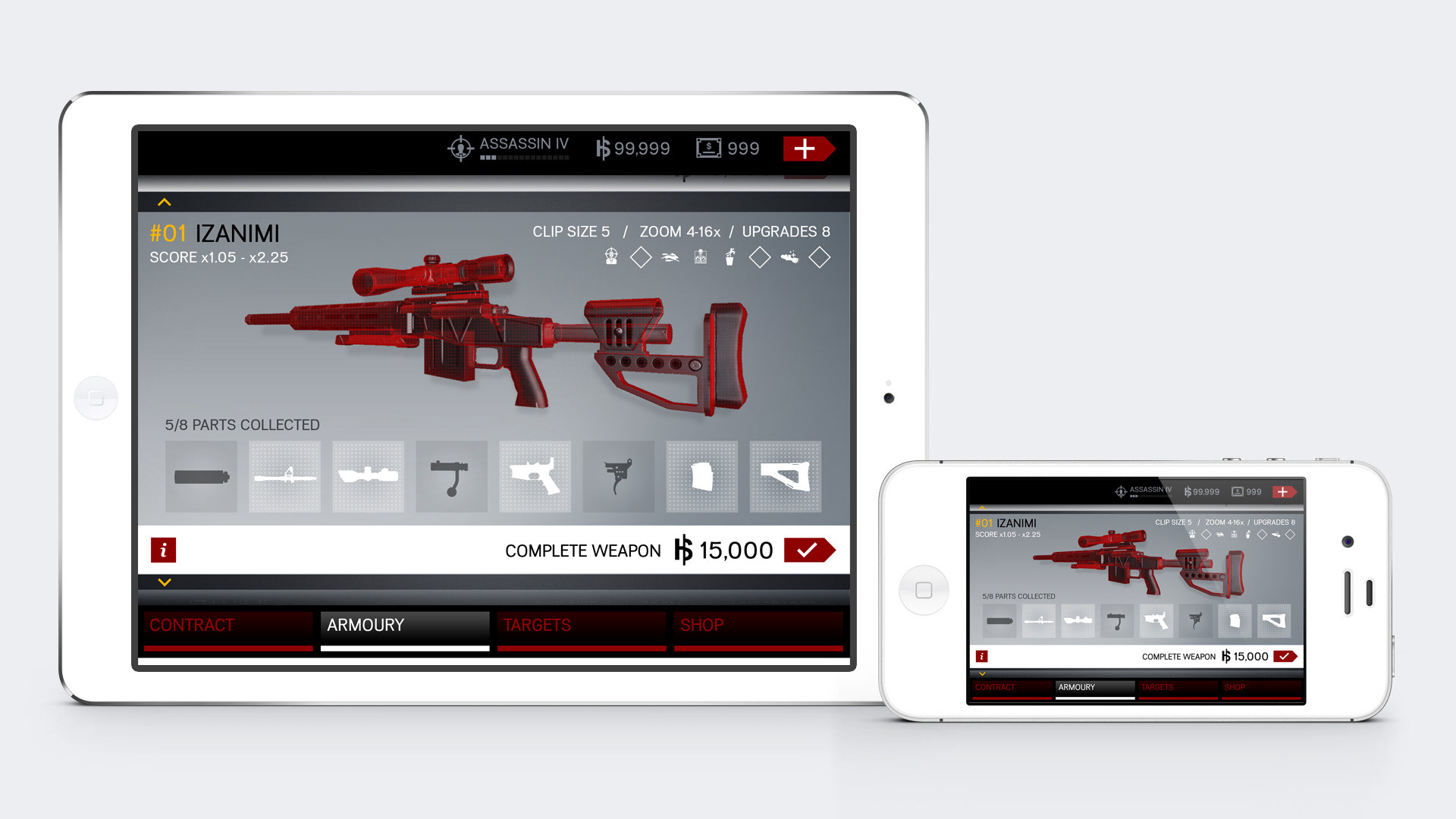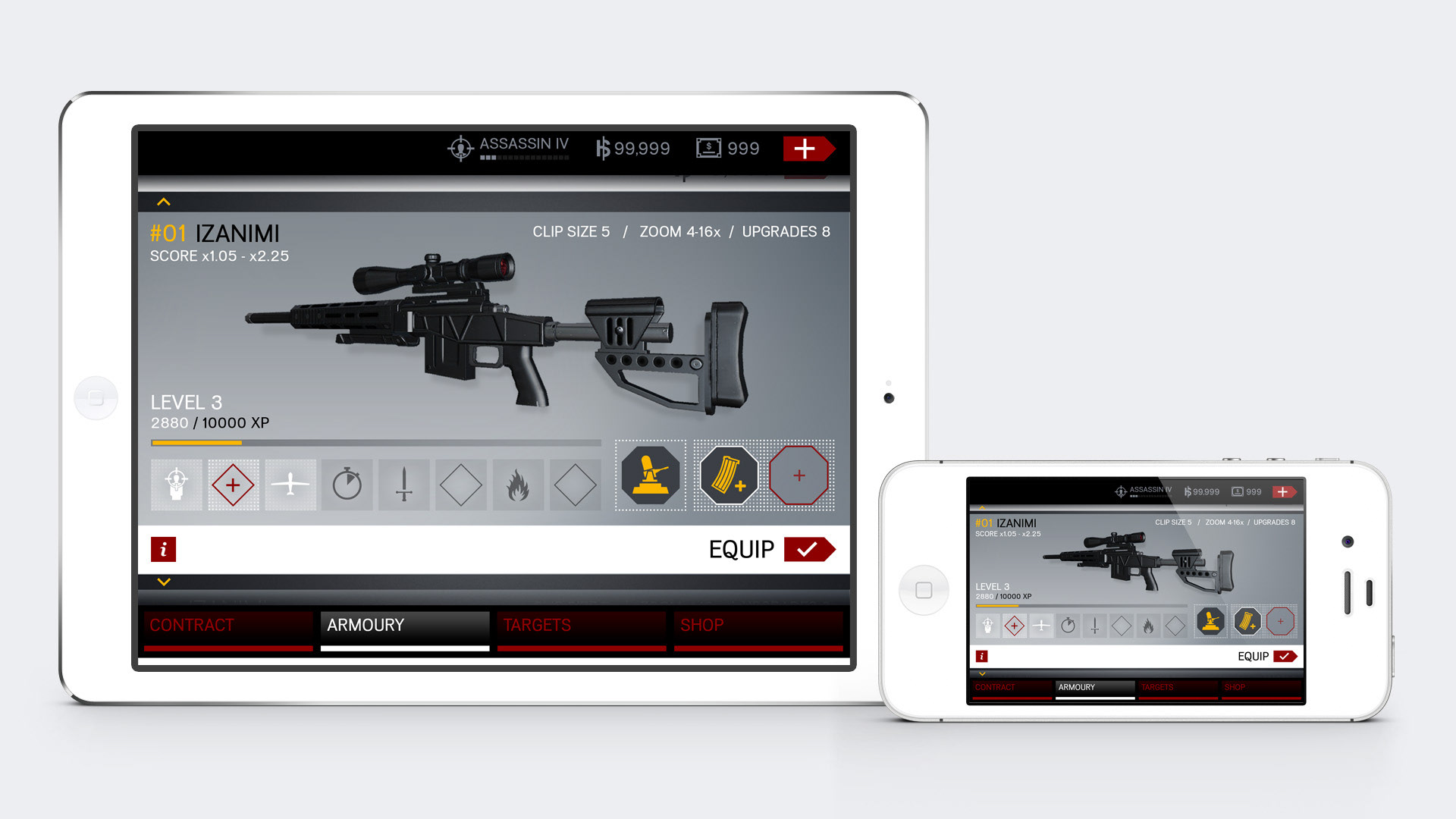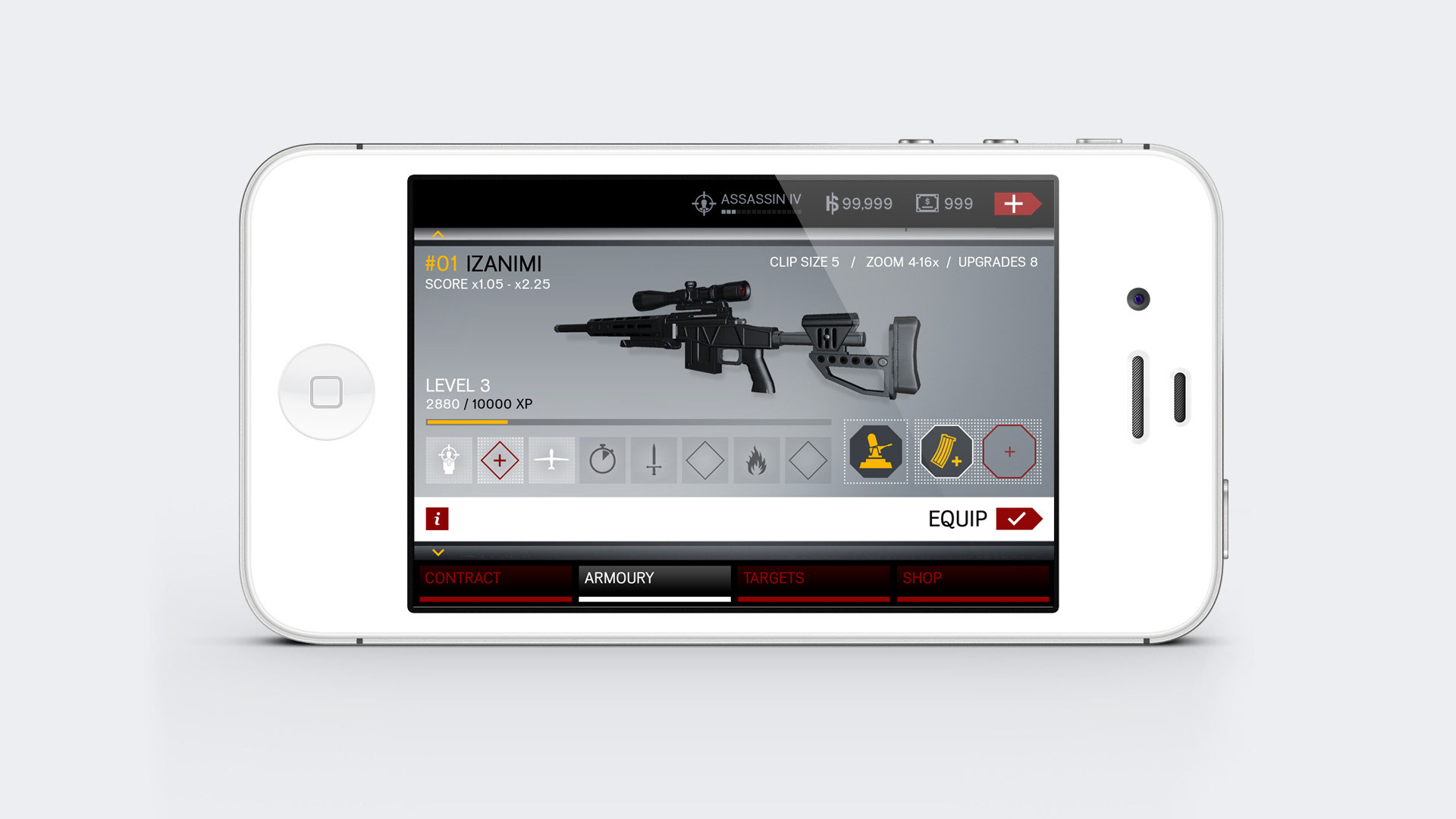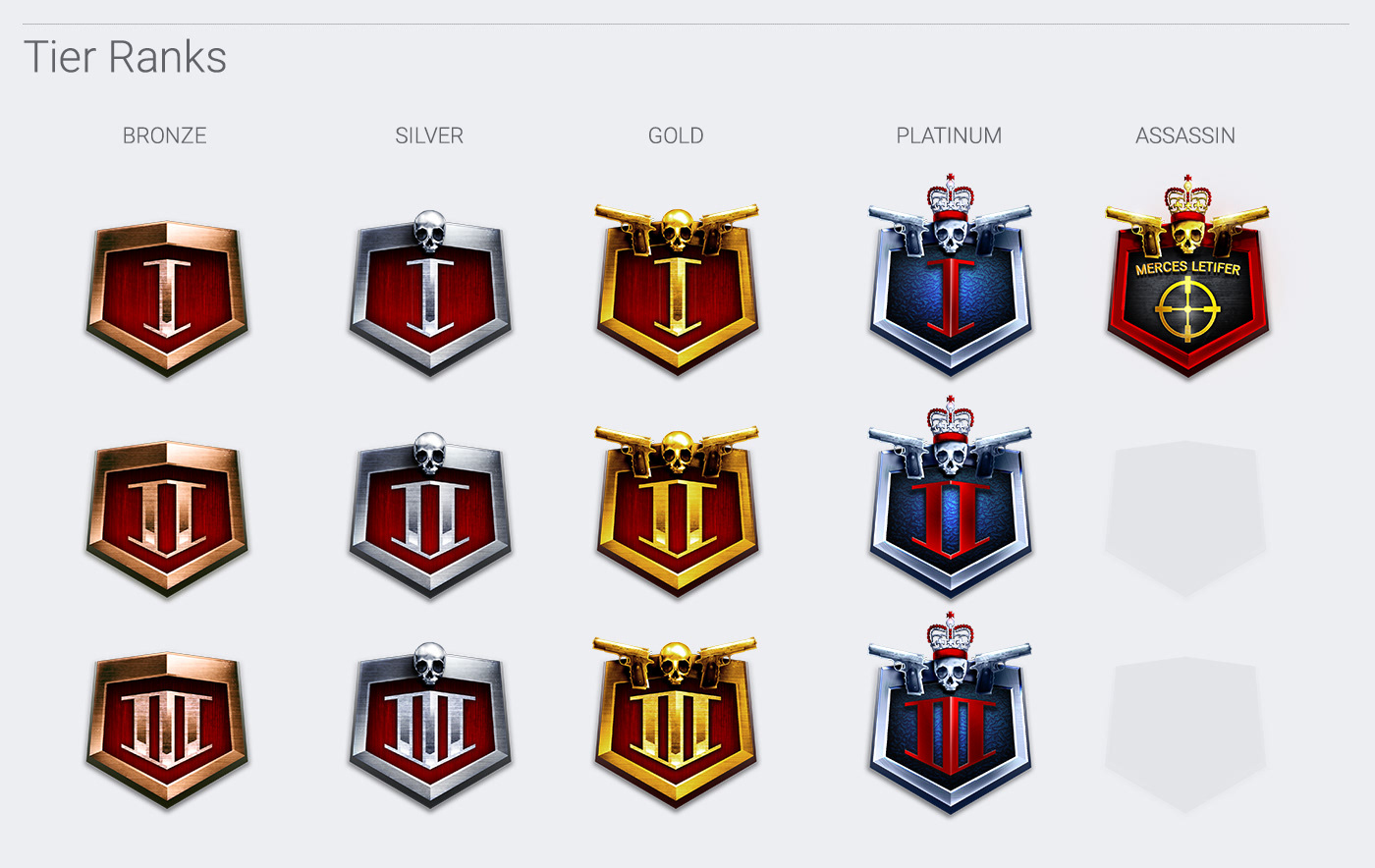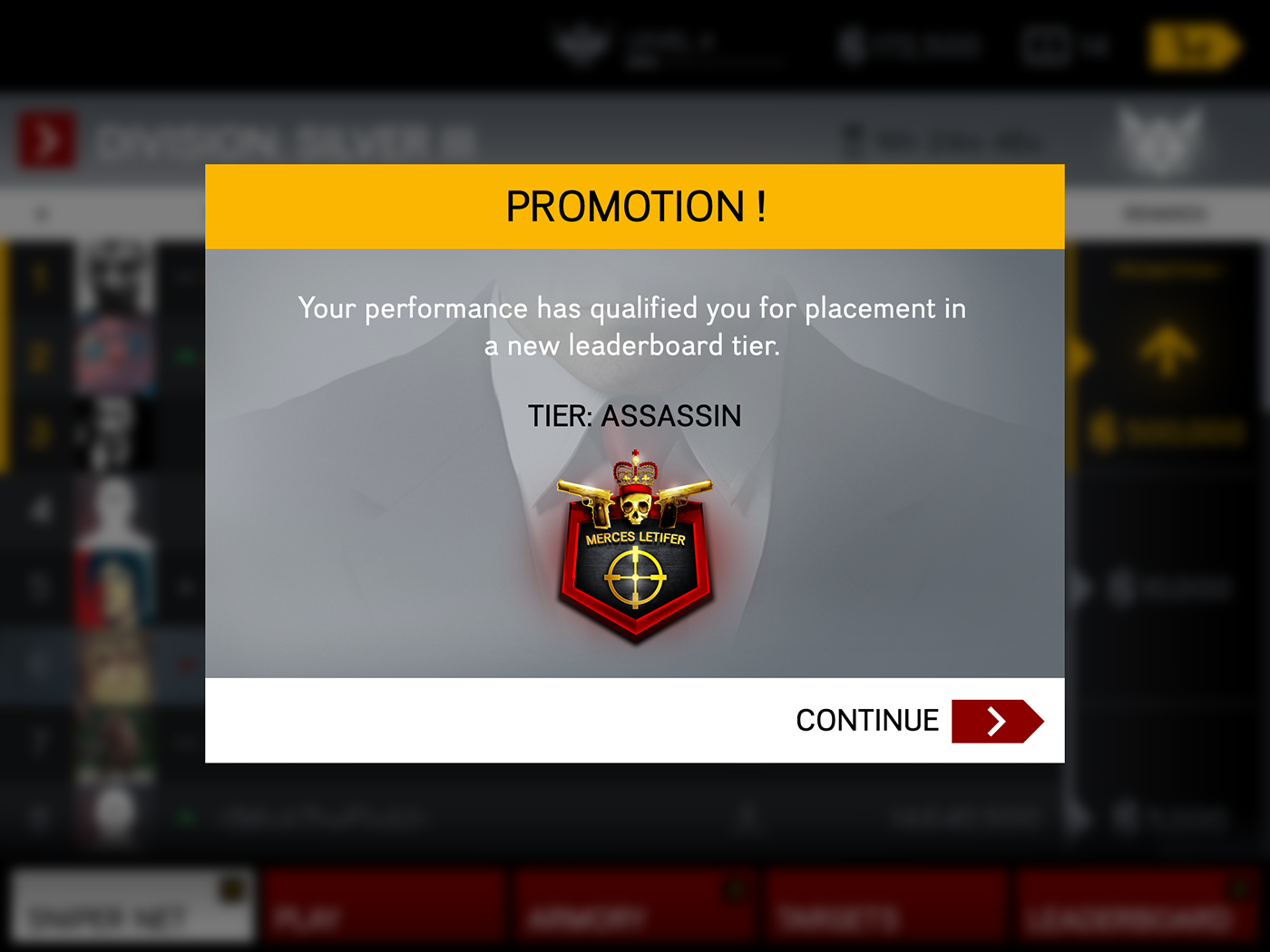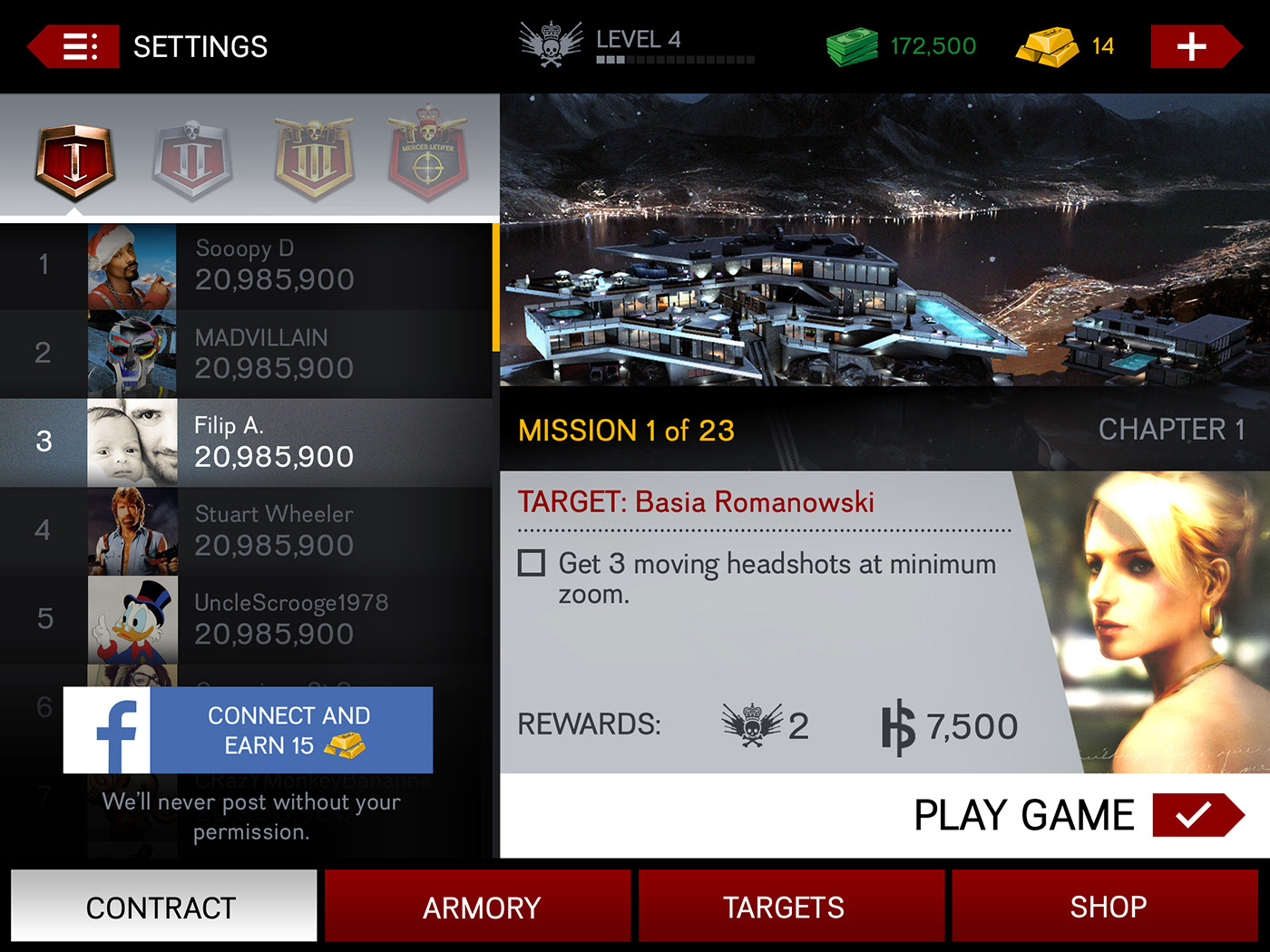 SPECIAL THANKS
Big "thank you" to the talented dev team and to Shawn Lee for help with weapon upgrades iconography design.